With an incidence value below 50, it is no longer obligatory to book in advance. However, as visitors still need to maintain a minimum distance of 1.5 metres, the visitor capacity in museums of the Bayerische Staatsgemäldesammlungen is limited. In order to ensure a visit at the desired time and to avoid waiting times, we recommend that all visitors purchase their tickets online with an admission time slot via München Ticket. Further information: www.pinakothek-der-moderne.de/en/planning-your-visit/
During your visit its mandatory to wear a FFP2 mask. For children and young people from age 6 to 14 we also accept usual nose and mouth protections. Furthermore as a visitor it`s necessary to adhere to our general hygiene measures.
To ensure that you can enjoy your visit safely and again experience the much-cherished originals in our collections, we have compiled a checklist of answers to some frequently asked questions: www.pinakothek-der-moderne.de/en/planning-your-visit/#FAQ
NEW OCEAN SEA CYCLE PINAKOTHEK ED. 1/14 – BAFFIN
Online-Premiere | SO 16.05.2021 | 20:00–21:00 ARTE CONCERT and BR KLASSIK CONCERT
Video stream from the Pinakothek der Moderne as part of DANCE 2021 – 17th International Festival for Contemporary Dance
A film by Nightfrog, directed by Benedict Mirow
The film is made available afterwards in the ARTE Mediathek.
The choreographer Richard Siegal from the United States works on hybrid forms with his company Ballet of Difference, based at Schauspiel Köln and with myriad roots in Munich. The forms not only contain elements of different art disciplines, they also are reciprocally saturated with aesthetic and natural scientific perspectives. In his work "New Ocean," for instance, Siegal integrates a sculptural approach of dancing bodies together with ecological issues involving global warming into a mathematical system of choreography. For the museum Pinakothek der Moderne Richard Siegal is working on a choreographic form that allows the bodies of the dancers to actively engage in a dialogue with the architecture and the sculpture "HOWL."
Choreography: Richard Siegal
Costume designer: Flora Miranda
Lighting: Matthias Singer
Music: Alva Noto and Ryuichi Sakamoto with the Ensemble Modern
Rehearsal Management: Zuzana Zahradnikova
Dramaturge: Tobias Staab
Dancers: Martina Chavez, Margarida Isabel De Abreu Neto, Livia Gil, Mason Manning, Andrea Mocciardini, Claudia Ortiz Arraiza, Evan Supple, Zuzana Zahradnikova, Long Zou
A production of Schauspiel Köln and Tanz Köln.
Sponsored by the Ministry of Culture and the Sciences of the State of North-Rhine-Westphalia, in collaboration with NRWKULTURsekretariat, the Department of Arts and Culture of the City of Munich, and Kunststiftung NRW.
A coproduction with Muffatwerk München.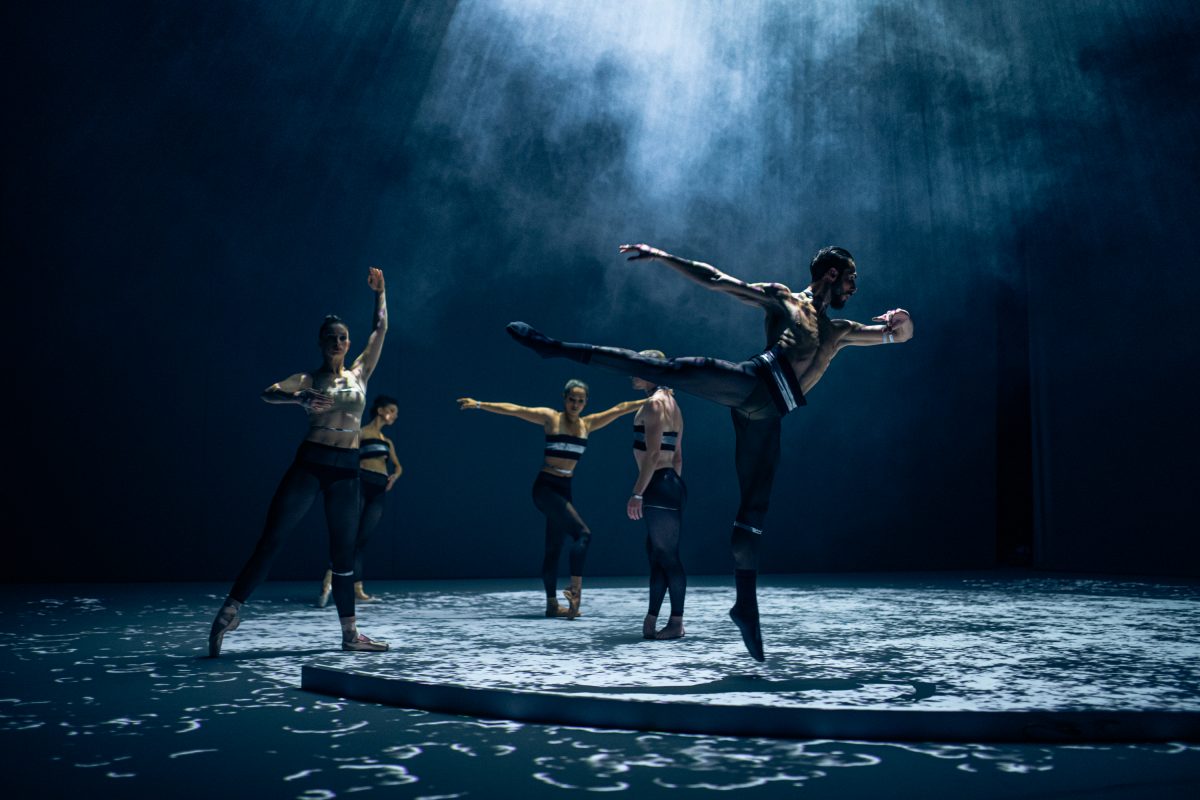 Become friends of the Pinakothek der Moderne
Become friends of the Pinakothek der Moderne and take part in exclusive guided tours, previews, visits to artist studios, discussions with artists and trips