20/06/2017 - 29/12/2019
Anselm Kiefer
ANSELM KIEFER – THE MICHAEL & ELEONORE STOFFEL FOUNDATION ACQUIRES FIVE WORKS BY ANSELM KIEFER FOR THE BAYERISCHE STAATSGEMÄLDESAMMLUNGEN
ABOUT THE EXHIBITION
The Michael & Eleonore Stoffel Foundation has worked in close collaboration with the Bayerische Staatsgemäldesammlungen to acquire on behalf of the latter institution five works by Anselm Kiefer. The acquisition marks a milestone in the development of the collection. Anselm Kiefer has created a body of work that broke the silence surrounding the German past in the Third Reich, while also finding a poignant language for articulating the global intertwinement of human civilization. He delves deep into old Christian, Kabbalistic, and Far Eastern traditions, explores the world's great mythical, religious, and poetic texts, and forges links between them and the world as it is experienced today. The monumental painting "Der Sand aus den Urnen" (2009) and the two large wall pieces transferred onto lead in 2011 and entitled "OCCUPATIONS" (1969/2011) as well as the two display cases "Die 12 Stämme" (2010) and "Morgenthau" (2016) will now form an additional highlight in the collection profile at the Pinakothek der Moderne.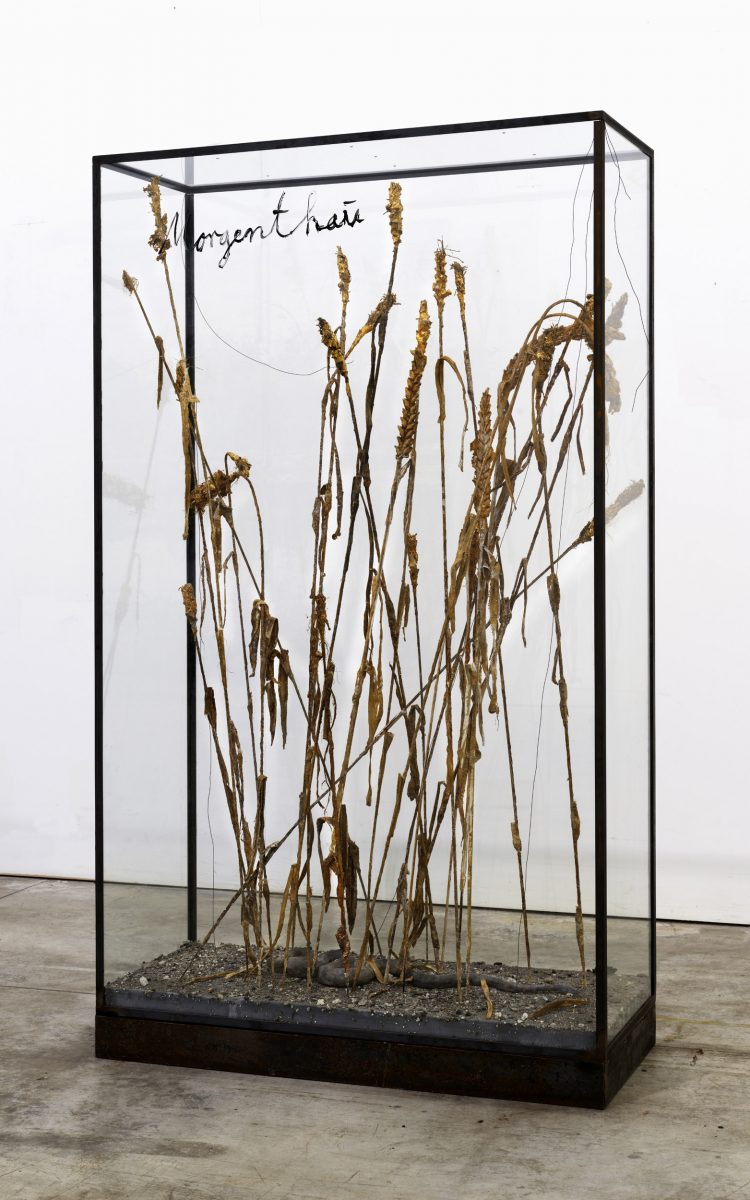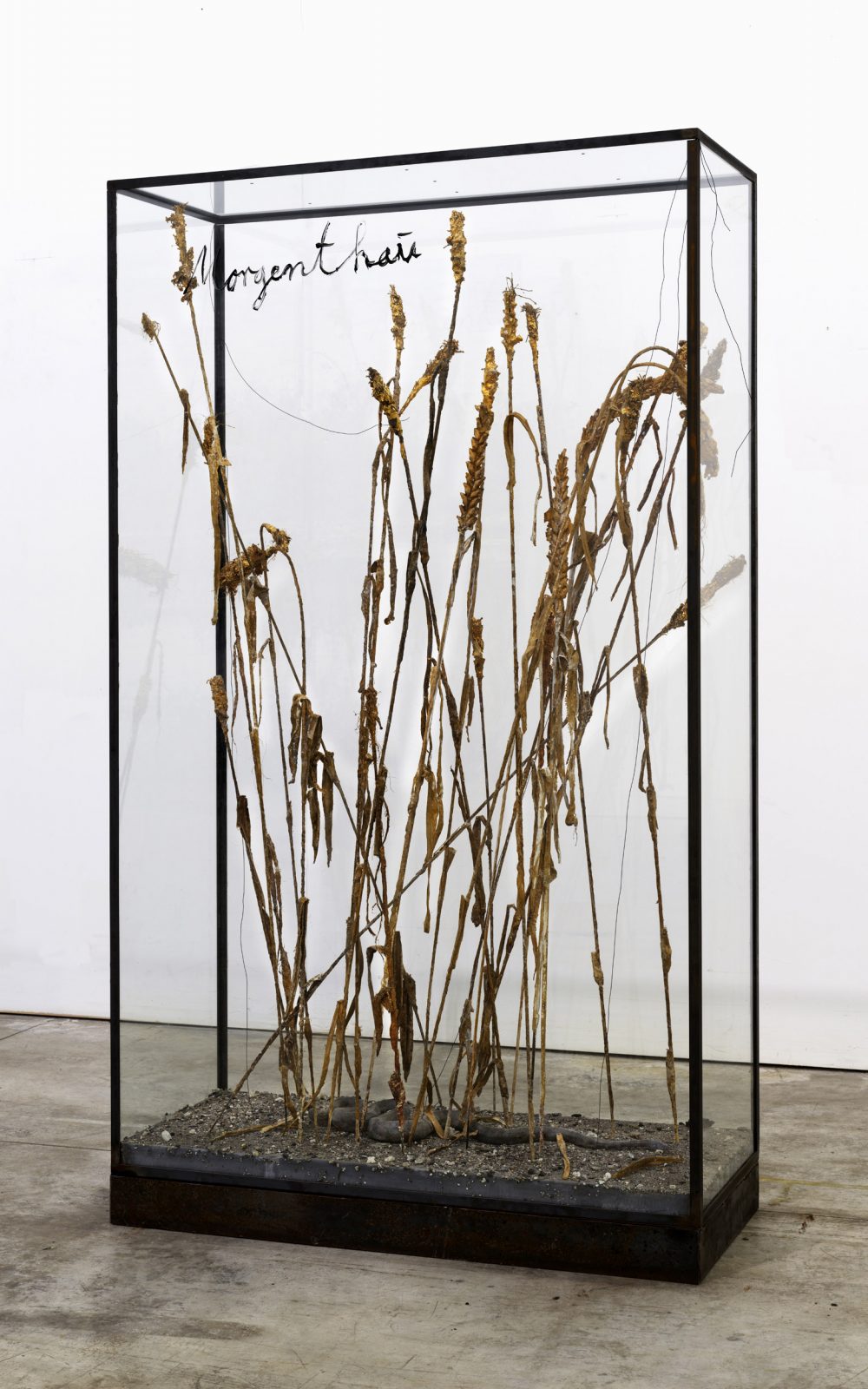 Planning your visit
Today closed
Daily 10.00 – 18.00
Thursday 10.00 – 20.00
Monday closed


Barer Straße 40
80333 München
Pinakothek der Moderne
Sunday admission 1€
Thursday – Saturday 10€
reduced 7€
Day pass (Alte Pinakothek, Pinakothek der Moderne, Museum Brandhorst, Sammlung Schack) 12€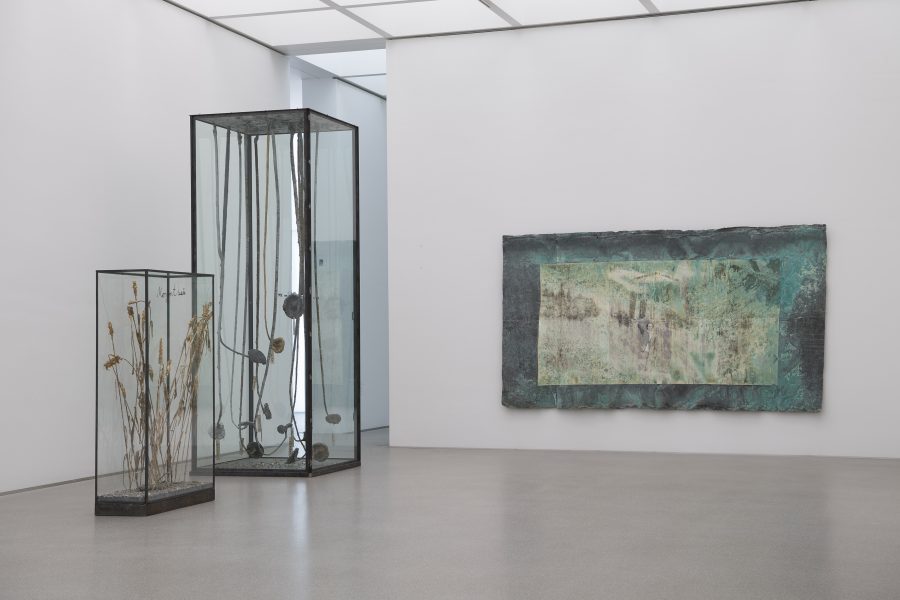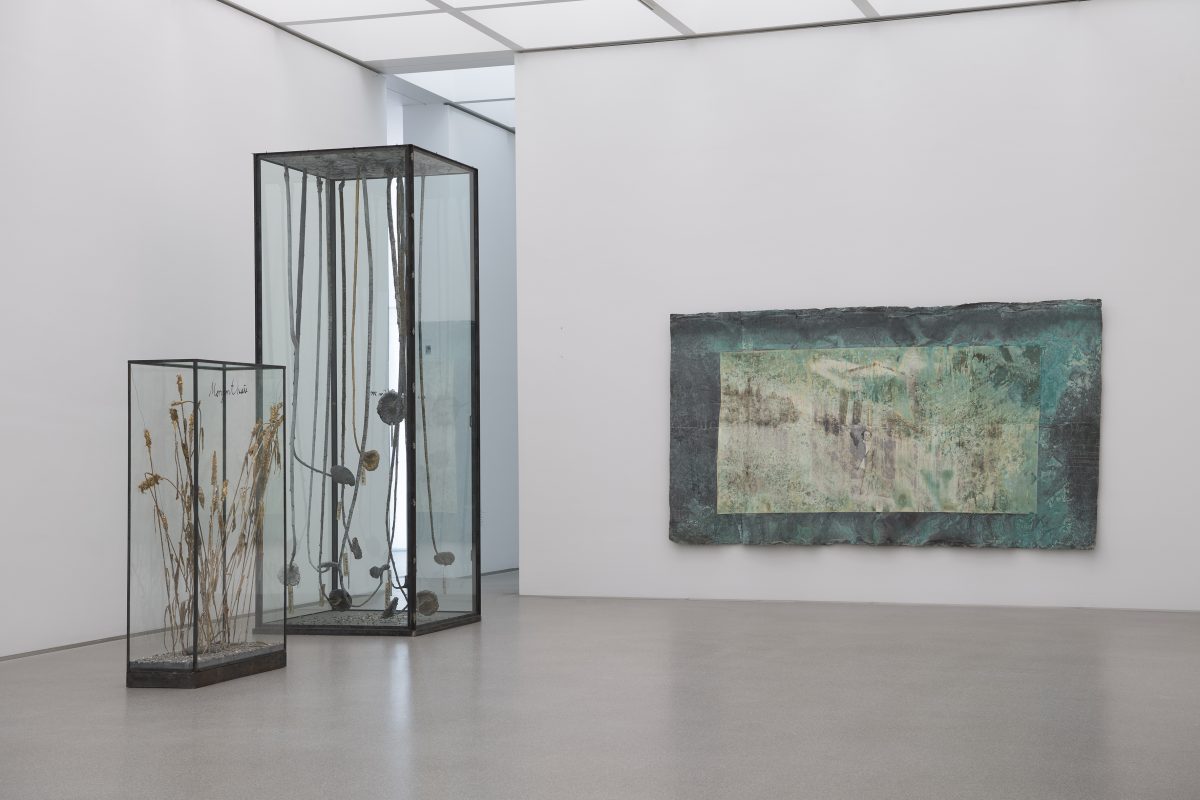 The recent acquisitions of those five works by Anselm Kiefer significantly expand the institution's holdings of the artist's works, which previously consisted solely of three photographs and the painting "Nero malt" (1974), the latter from the Wittelsbacher Ausgleichsfonds (formerly known as the Prince Franz of Bavaria Collection). With the five new accessions, the collection now boasts a representative display of Anselm Kiefer's art. The artist's works will go on show alongside comprehensive groups and/or rooms of works by other groundbreaking artists, particularly Georg Baselitz, Joseph Beuys, Wolfgang Laib, Sigmar Polke, Arnulf Rainer and Dan Flavin, Donald Judd, and Andy Warhol. The acquisition of this set of works not only enriches the collection in terms of its density and variety, but also further bolsters the Pinakothek der Moderne's profile on the international stage.