The Exhibition
Opening | DO, 10.11.2022, 19.00
The exhibition puts the topic of bicycle design in the limelight for the first time. The focus is thus on the design and not on the cultural history of these means of transport with all the different developments it has gone through. No less than 70 examples will be showcased that are among the most unusual and most exciting bicycles in design history.
Today's bicycle boom needs to be seen not only against the background of a growing awareness of health issues, sustainability, and environmental protection, but also embodies a feeling for life that stands for flex-ibility, mobility, a work/life balance, sports, and also (influenced by the pandemic) for safety. Be it fast or slow, by the power of one's own mus-cles or by an electric motor, the bicycle offers possible solutions for the transportation and mobility problems of our cities; the bicycle changes our leisure time behavior. No two bicycles are the same, as bicycles are not purely utilitarian objects or just the most widespread means of transport in the world, but also design and cult objects, where technology, function and aesthetics go hand in hand.
Bicycle design is closely bound up with the history of technological innovations, be it the drive systems, the suspension, brakes, gear shifts or other components. The material with its particular properties (wood, iron, steel, aluminum, magnesium, titanium, plastic, carbon, etc.) plays a decisive role in the frame design, for the weight or the aerodynamics, as does the manufacturing techniques used, which extend from classical frame-building using tubes (welding, butting, soldering, screwing, slot-ting, gluing) or mold-casted or pressed metal or plastic frames through to frames made on 3D printers.
Bicycle design is certainly not just about the skill of the craftsmen and the art of frame-building, not just the product of ingenious inventors, tinkerers, obsessed or enthusiastic amateurs, as can be seen from the countless designs by aerospace or automobile engineers, such as Paul Jaray, Hermann Klaue or Alex Moulton as well as by industrial designers in-cluding Luigi Colani, Richard Sapper, Michael Conrad, Giorgetto Giugiaro, Marc Newson, Christian Zanzotti or Ross Lovegrove.
The exhibition will be accompanied by a bilingual catalog.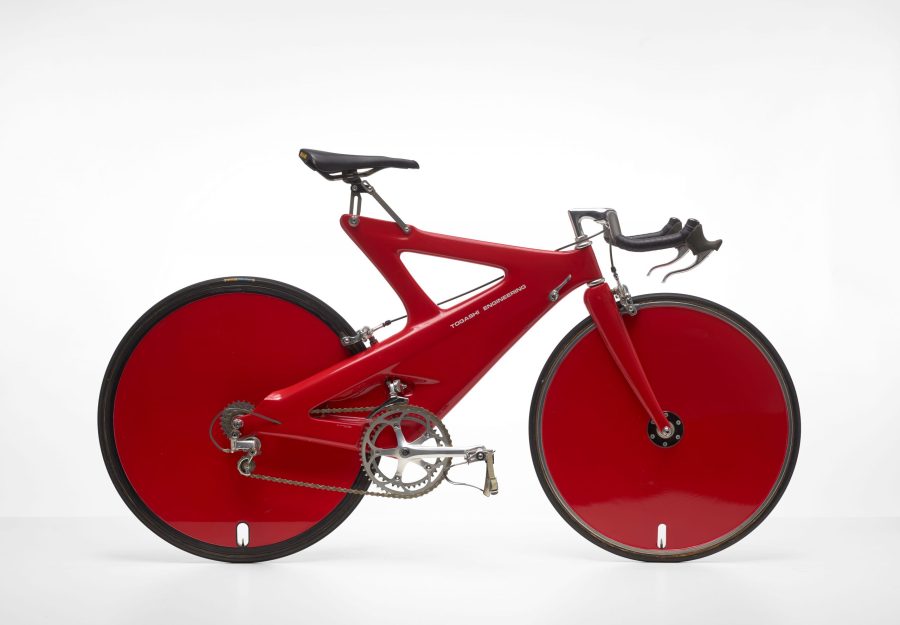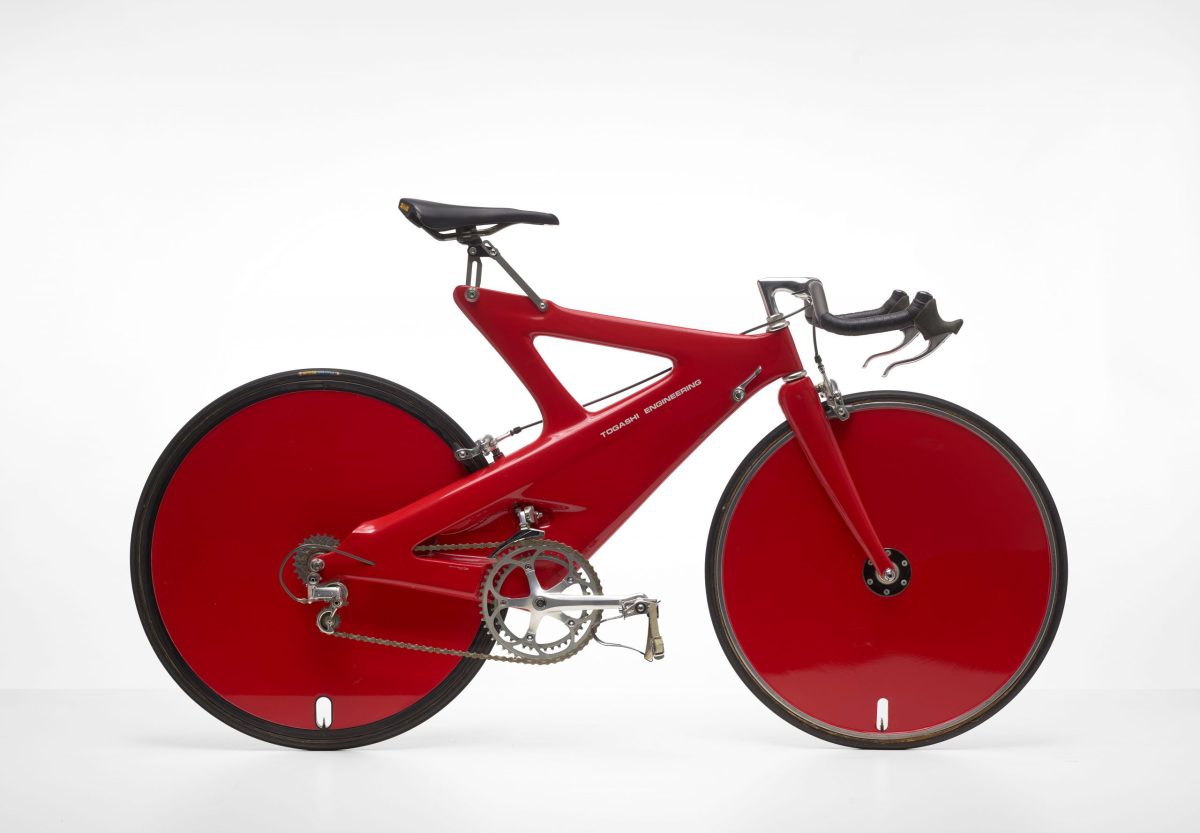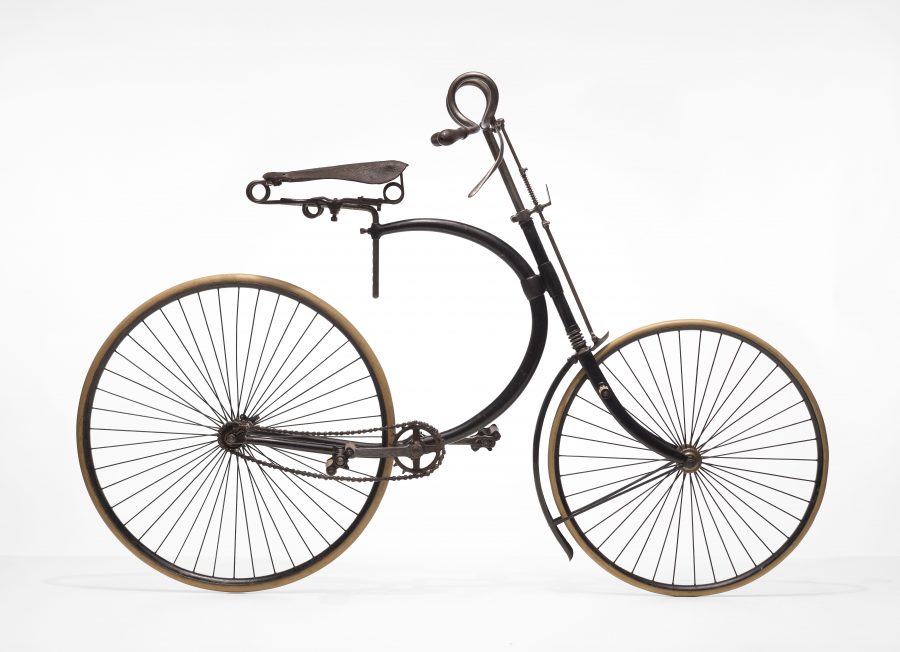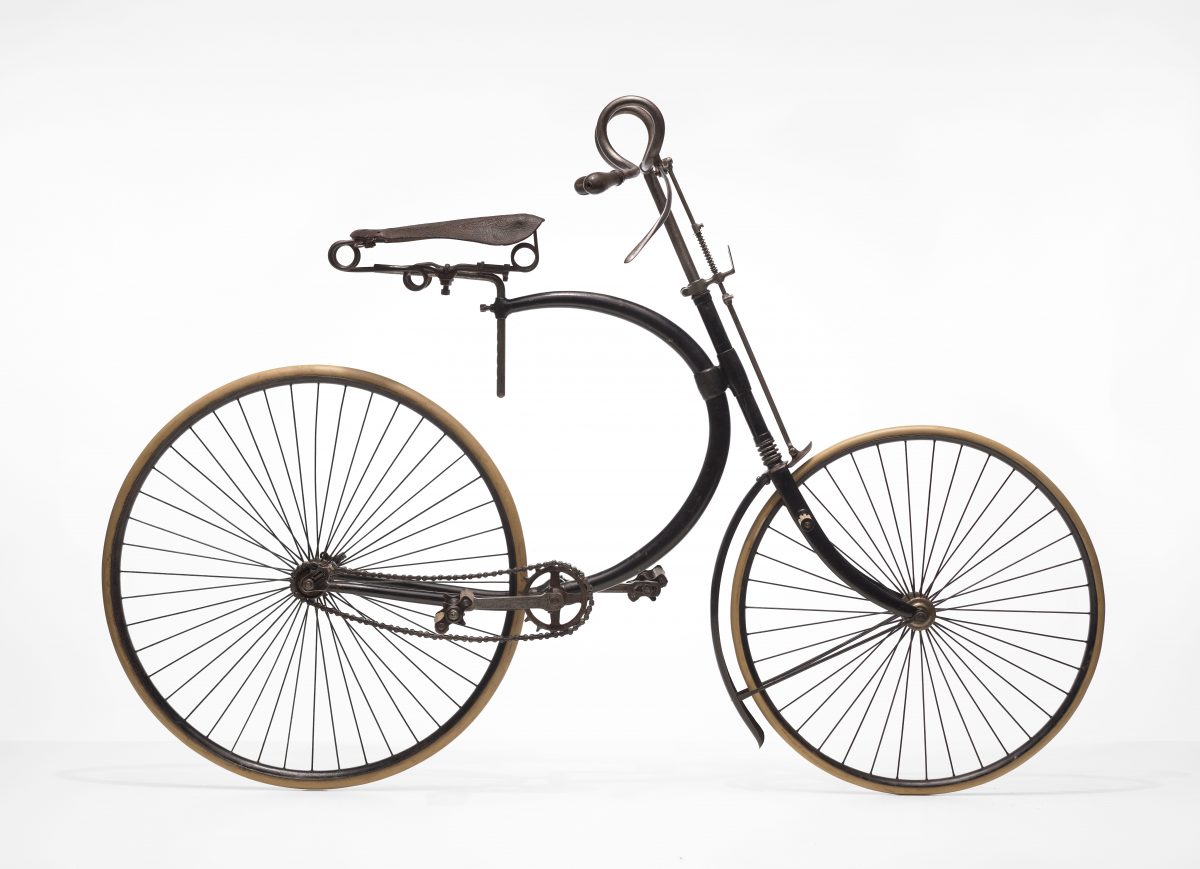 Planning your visit
Today closed
Daily 10.00 – 18.00
Thursday 10.00 – 20.00
Monday closed


Barer Straße 40
80333 München
Pinakothek der Moderne